Augustine Kofie: Keep Drafting (signed)
€

80.00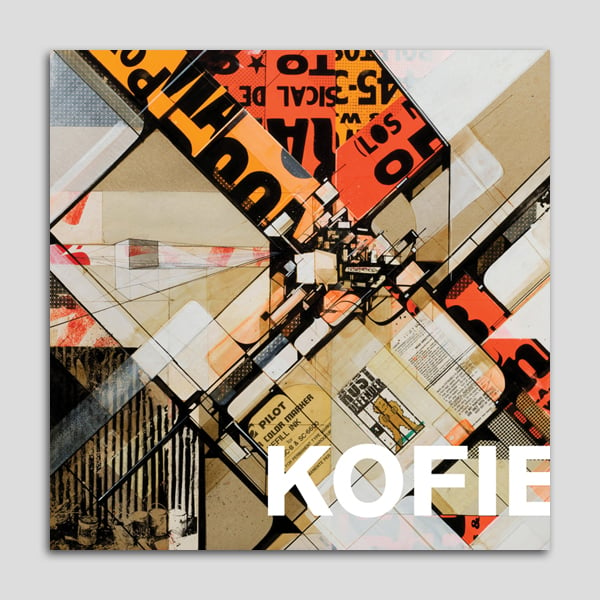 "Keep Drafting" retrace la fascinante trajectoire du travail d'Augustine Kofie, de ses toutes premières pièces figuratives à ses dernières oeuvres où la géométrie et l'abstraction se mêlent à la technique du collage. Les esquisses, dessins et peintures sur clipboards donnent un sens nouveau au processus de création de l'artiste qui a débuté le graffiti dans les années 90 à Los Angeles. Édition limitée à 1000 exemplaires.
Couverture rigide | 28,5 x 28,5 cm | 164 p. | 2015 | ang.
—
"Keep Drafting" traces the fascinating trajectory of Augustine Kofie's work, from his early figurative pieces to his more recent forays into geometric forms and abstraction using collage and found images. Sketches, initial drawings and a grouping of paintings on clipboards help document how the artsits achieves such enduring finished paintings. KOFIE's background growing up as a graffiti writer in Los Angeles in the 1990s. Limited edition of 1000 copies.
Hardcover | 21 x 26 cm | 164 p. | 2015 | En